Students, staff, and visitors to any Chicago Public Schools site can now use the CPS Health Screener App to ensure their safety.
By doing health screenings in Chicago Public Schools, the spread of COVID-19 is less likely. You must pass the temperature check if you are a member of a certain group of students, staff, or visitors to the CPS School or any of the group's buildings.
In order to remain in the building for longer than 10 minutes, you must pass this test.
The CPS Student Health Screener
Parents and guardians will receive a text message each morning with a unique link to their student's health screening (if they have chosen to receive CPS text message reminders). You can save time by using the links that are pre-populated with your student's information. Send the link to your student's individual account if they are going to be staying with someone else. Students above the age of 18 can complete the health screening on their own.
Your school should be able to provide you with a phone number and email address. In order to receive SMS text messages, you must give your consent to receive them at the primary contact indicated in Aspen. Data prices and charges are in accordance with the norms of the industry.
You can access the daily health screening at cps.edu/healthscreener if you have not opted in for CPS text notifications or if you have not received the unique student link for whatever reason.
You must enter the following information in order to pass the screener:
CPS e-mail address, or student ID number,
Student's Birthdate
What would happen if I failed the CPS Health Screening?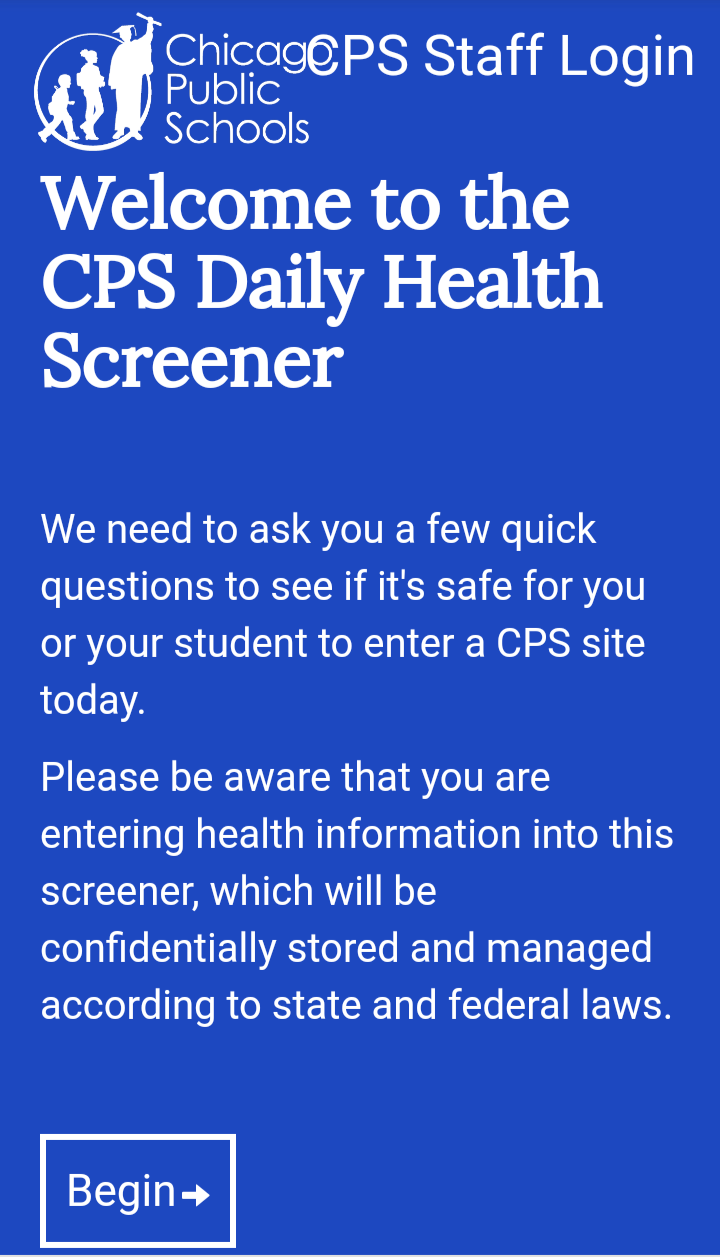 It's impossible to enter the building if you fail a health screening. You must leave the area right away.
You must realize that the purpose of this screening process is to protect pupils and the surrounding area.
A person who has come into contact with a Coronavirus patient or is affected themselves cannot enter the building.
Conclusion
Therefore, this concludes our discussion on Chicago Public Schools (CPS) health screenings for people who need to stay in the facility for longer than 10 minutes.